This month on the show, I feature a very special guest mix by DJ Contagious. Last month I had Brett James on the show, who is one half of Global Trance Radio here in Australia. Well tonight, I have DJ Contagious – the other half.
In this months show I feature an array of melodic tracks with sounds from The Blizzard, DJ Orkidea, Andy Moor, Mike Foyle, Markus Schulz, the ever so talented vocalist Marcie, and a couple of classic tracks.
DJ Contagious starts out progressive, dives into some tech trance then gets abit melodic towards the end. He even threw in a massive classic from 2005. Wanna know what it is? Then stick around for this amazing set that continues to show off Australia's trance music talent.
Here is the bio on DJ Contagious…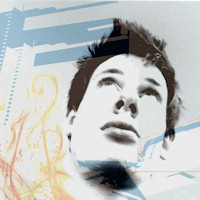 MySpace: http://www.myspace.com/dj_contagious
I've been in the DJ scene since 2005, playing at the biggest clubs in Adelaide. Each and every week Brett James and myself bring you 'Global Trance'. Broadcasting to over 3 million listeners, all around the world! Bringing you the most cutting edge progressive trance from the biggest names in Trance Music.
Working with and interviewing artists such as Matt Darey, Armin Van Buuren, Paul Van Dyk, 4 Strings, Kyau & Albert, Paul Oakenfold, Markus Schulz, Martin Roth, Ken Spector, Robert Nickson, BT, Allende, Tenisha and many more.
With label support from the biggest record companies on the globe: Armada, Coldharbour, Anjunabeats, Anjunadeep, Vandit, Moonrising, Darey Products, Euphonic, Finity, Lost Language and loads more, Global Trance offers the freshest sound of trance music in Adelaide week in, week out.
I am also involved as a moderator on TranceSA.com, an Adelaide Trance based forum; also producing (every now and then) 'Momentum', TranceSA.com's online radio show.
Check TranceSA.com for all the latest in Global Trance and gig information!