In this 29th episode of Universal Language, I am pleased to present to you a fantastic set of uplifting and vocal trance. In this months show, I feature new tracks by Andy Moor, Markus Schulz, Above & Beyond, and a live mashup of Lady Gaga's Love Game.
My guest this month is my first international guest. DJ Breach brings you the guest mix this month all the way from Jamacia. His awesome set starts out with the progressive sounds of trance, and builds up to a flying finish.
Here is the scoop on DJ Breach.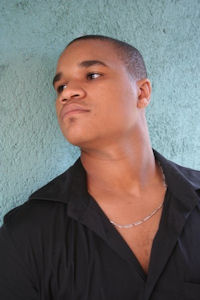 DJ Breach is an upcoming Trance/Techtrance/Progressive/Minimal, that dishes out monthly mixes of the genre. He resides in Jamaica and simply loves bringing great music to listeners all over the world. Progressive House and Trance are his true passions however all forms of dance music can be heard coming from this DJ.
So keep your eyes and ears out for this DJ, because he rocks any dance floor he plays!
For more info on DJ Breach, visit him at:
Facebook: http://www.facebook.com/group.php?gid=9892367837
               http://www.facebook.com/profile.php?id=506841279