In this month's show, I have a very special guest mix by tyDi.  tyDi has been making a name for himself in the Australian and Global dance music scene.  He was voted Australia's #1 DJ in 2009 in the Sony ITM Music Poll, and his productions have been played the world over by the likes of Armin van Buuren.  He's travelled the globe playing at Trance Energy, and at Sensation White in Melbourne, Australia.  His fans will know him from his Brisbane residency at the clubs here.
His debut album 'Look Closer' was his first artist album opening at #2 on the AIR Dance Album Chart.  In short, tyDi is rapidly becoming an established DJ & Producer in the dance music scene.
So it is with great pleasure I have him on this month's show.  His guest mix comes on after a progressive, vocal and melodic set mixed by me.  tyDi's deep bassline sounds and proggy tracks will carry you through to the end of this very special 2hr show.
Enjoy!
Here is the info on tyDi: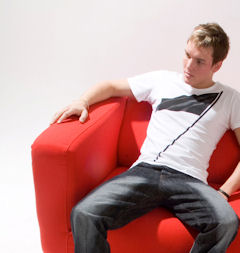 2009 has been a huge year for the man we know as tyDi. As a DJ, the 22 year-old was voted #1 in Australia for the second year running (Sony ITM DJ Poll), and spent the year selling out venues on multiple national tours. He is regular on the prominent Australian festival circuit and ended in 2008 with a bang by co-headlining Melbourne's Sensation NYE party at the Telstra Dome. Internationally he played main stage to 20,000 at the worl famous Trance Energy event in Utrecht, Holland and toured Malaysia, SIngapore and Asia.
As a producer, his tracks were signed to labels across the globe, including world #1 DJ Armin van Buuren's own label, Armada. He produced the soundtrack for hard-hitting government advertising, video games and luxury property developments. His debut artist album 'Look Closer' went straight to the #2 spot on the Australian Dance albums chart and has been shortlisted for several awards.
Facebook: http://www.facebook.com/djtyDi
Internet: http://www.tydi.com
Mixes: http://www.globalsoundsystem.com
Tracklist:
-== DreamensioN ==-
01 – Spiral Waves – Time Runs Too Fast (Intro mix)  [Coldharbour Recordings]
02 – Bartlett Bros vs Mazza – Satellite of Love (Ronski Speed remix)  [Black Hole Recordings]
03 – Susana feat Omnia and The Blizzard – Closer (Dub mix)  [S107 Records]
04 – Arty – Hope (Original mix)  [Premier]
05 – Ralphie B – Massive (Filterheadz remix)  [Vandit]
06 – Lemon8 – Pressure (Original mix)  [Basic Energy]
07 – Dash Berlin feat Solid Sessions – Janeiro (Signum remix)  [Aropa Records]
08 – Ned Shepard and Sultan ft Dirty Vegas – Crimson Sun (Original Club mix)  [Harem Records]
09 – Max Graham feat Ana Criado – Nothing Else Matters (Original mix)  [Rebrand]
10 – Li-Kwan – Point Zero (Benyas 2006 Remix)  [In Trance We Trust]
–= tyDi ==-
01 – Chris Reece ft Nadia Ali  – All the Notice (Jelle Remix)  [Armada]
02 – John Dubs – Flash (Progressiver Brutal remix)  [Abstraction Records]
03 – Beat Service feat Emma Lock – Cut & Run  [Armada]
04 – Grube & Hovsepian – Coviction (Klems remix)  [Captured]
05 – Orjan Nilson – So Long Radio (Jonas Stenberg Mix)  [Armada]
06 – Tucandeo – Far From Reality  [Armada]
07 – First State feat Sara Howells – Reverie  [Blackhole Recordings]
08 – First State feat Elliot Johns – Surrounds Me  [Blackhole Recordings]
09 – Nuera – Mirage
10 – Mike Foyle presents Statica – Blossom (Arty Remix)  [Armada]
265mb zip,  320kb quality
Download DreamensioN – Universal Language 037 (/w tyDi Guest Mix)