2011 kicks off with a bang as I get back into the Universal Language series for Afterhours.FM.  January 2011 see's DJ Jer return to the show for another massive guest mix.  I lay down a 1hr vocal trance set, following on from my 2hr set for Universal Language 042.  DJ Jer nails it with some massive uplifting and epic tunes.  I seriously enjoyed this set and it is definatly not one to be missed.
Download this…just do it, you won't be disappointed.
DJ Jer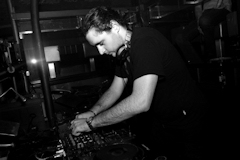 With an intense love of music, starting at a young and impressionable age, it's easy to see why Jer smiles from ear to ear when his tunes drop.
A pure and unmovable love of trance and all things dance has been the driving force behind Jer and where he's gotten today, with no sign of letting up.
A DJ whose skills range from Trance to Electro, even filtering into Psy and Hard Dance, he brings that steadfast passion with him every step of the way and has truly earnt the title of 'the storyteller'. Known to capture a crowd like only few can, his sets are filled with emotive, energetic and melodic tunes sure to satisfy the hungry dancefloor maniac in all of us.
Jer's  powerful and deeply ingrained passion for dance music can be seen every time he performs, from the house party that epitomises his beginnings to a packed crowd at a nightclub.
And as the story he tells unfolds, it's always a night to remember….
 
Tracklist:
-== DreamensioN ==-
01 – Audien – What Dreams May Come (Original mix) [SongBird]
02 – Flash Brothers feat Epiphony – More Than You Know (Da Fresh remix) [S107 Records]
03 – Above and Beyond and Gareth Emery pres Oceanlab – On A Good Day (Metropolis) (Extended mix) [Anjunabeats]
04 – Dash Berlin feat Solid Sessions – Janeiro (Club mix) [Aropa Records]
05 – Filo and Peri feat Audrey Gallagher – This Night (Alex M.O.R.P.H. remix) [Vandit Records]
06 – Mark Sherry feat Sharone – I Will Find You [Reset Records]
07 – Lange – Harmonic Motion (Extended mix) [Maelstrom]
08 – Nic Chagall Vs. Gareth Emery – More Than You Need (Daniel Kandi Mashup)
09 – Max Graham – Sun In The Winter (feat Neev Kennedy) (Estiva remix) [Coldharbour Records]
10 – Schiller Mit Heppner – Dream of You (Free Schiller Mischug) [Zeitgeist]
–= DJ Jer ==-
01 – 7Skies – Sushi (Ben Gold Remix)
02 – Interstate & Tyler Michaud feat Jessy Greene – Junkie (Heatbeat Remix)
03 – M6 & Willem Van Hanegem – Genesis (Original Mix)
04 – Alexander Xendzov – Ordinary Trouble (Original Mix)
05 – Breakfast feat Jeannine Hebb – Every Night (Original Mix)
06 – Bennett & Hammer – Language (Phynn Remix)
07 – Sensorica – Masta Of Sound (Bissen Rework)
08 – Gary Maguire – Sunyata (Original Mix)
09 – David Newsum – The Demon Inside (Original Mix)
10 – Tiesto feat BT – Love Comes Again (Mark Norman Remix)
250mb zip,  320kb quality
Download DreamensioN – Universal Language 043 (/w DJ Jer Guest Mix 2)