February has been a huge month for releases on my site, and now I give you – Universal Language 044 with Tucandeo guest mix!  These guys are some of the hottest producers right now.  Their sound reminds me of the good old Coldharbour sound that Markus Schulz did so brilliantly.  I seriously cannot get enough of it.
Tucandeo's guest mix is after a one hour by me.  Enjoy!
Here is the info on Tucandeo: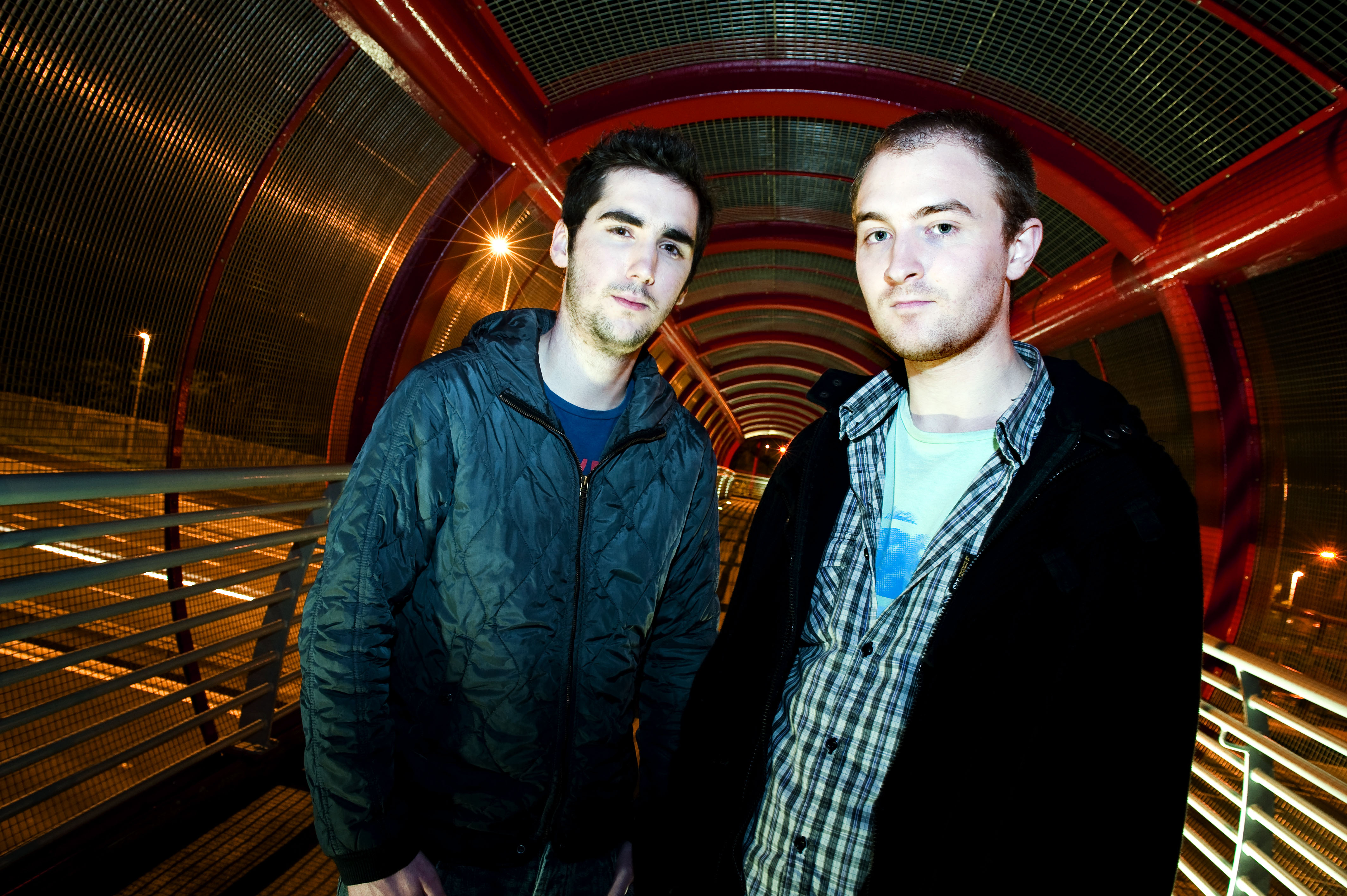 Irish Trance duo Tucandeo are currently riding the crest of a wave and are the latest signing to the fresh and exciting Audio Religion roster. Growing up in Ireland and meeting not by coincidence at a Dance festival Kevin & Danny decided to pull their skills of production and Dj-ing together to maximize their talent.
After signing and releasing their debut release in 2009 it has been simply one hit record after another with the dynamic duo releasing original productions and remixes on labels such as the massive "Coldharbour" owned by Trance legend Markus Schulz, Roger Shah's "Magic Island" and the fresh and exciting "Infrasonic" label and many more. Their tracks and remixes have been supported by some of the biggest acts in today's modern trance scene. Markus Schulz is a commonly known admirer of the duo and he regularly supports their work both in his radio shows and his live sets. Armin van Buuren, Paul van Dyk, Agnelli & Nelson, Stoneface & Terminal and Matt Darey are all known fans and supporters of the duo's work also.
The Tucandeo sound is dark, moody and melodic, it oozes that idyllic Coldharbour sound this is perfect for big room clubs and which is certainly going to make walls and dance floors vibrate. As well as the duo's main project they also have a side project which is exclusive to Armada Music on Roger Shahs' "Magic Island Recordings." The alias is called "Storyline" and this is used when Tucandeo want to explore and experiment their more Balearic, vocal side
2010 has been a year of many firsts for the guys they have certainly not disappointed wherever they have played. They have been playing on the local Irish dance scene for the last two years but 2010 seen them step it up a notch or two. They made their debut at the Irish super club "Lush!" in the summer where they supported local headliner Orla Feeney to a crowd of well over 1000 people. After Lush came their first appearance at Ireland's, "Planet Love festival", an annual event which this year was spread over 2 days including some of the worlds biggest acts like Armin Van Buuren, Above & Beyond, Gareth Emery, Dash Berlin, Sander Van Doorn, Marco V etc etc..
These gigs along with their successful production background has really lifted their profile and made those outside of Ireland who weren't already, start to stand up and take notice. In October they traveled to Manchester to play Agenda and soon after they were announced as a main stage act at the world famous, "Luminosity Before The Energy" party in Amsterdam in February 2011. Widely regarded as the official pre party to "Trance Energy" or as will be the case in 2011, "Energy" it is a clear marker of just how far the duo have come and an indication of the dizzy heights of where they are going. They will also be making their return to "Lush!" on New Years Eve to support none other than Sander Van Doorn.
Following on from their last successful production installments including "Waiting For The Sun" a collaboration on Coldharbour with Beat Service and other hits in 2010 such as "Layla", "Crystal Sky" and  "Unarmored Love" the duo have completed a remix for Spellbinding Records of the huge track by UK producer Pobsky entitled "Final Cloud" and in what was a double helping of Tucandeo in November also released was their remix of Vadim Dreamer's "Amsterdam on IGI Recordings. On top of the remixes Kev & Danny are always busy in the studio putting the finishing touches to some brand new original productions. Keep an eye and indeed an ear out for "Lockdown" and the beautiful vocal number, "Only We Know" coming early 2011.
Tracklist:
-== DreamensioN ==-
01 – Gareth Emery – Global (Freedom Music mix)  [Garuda Records]
02 – Signum feat Kate Louise Smith – Liberate (David Forbes remix)  [SoundPiercing]
03 – Binary Finary – 1998 (tyDi and Dennis Sheperd remix)  [Armada Music]
04 – Super8 and Tab feat Jan Burton – Mercy (7 Skies remix)  [Anjunabeats]
05 – tyDi feat Tania Zygar – Half Light (Max Graham remix)  [AVA Recordings]
06 – Alexander Xendzov – Ordinary Trouble (Ultimate and Xendzov remix)  [Camouflage]
07 – Tritonal – Cloudbase (Original mix)  [Levare Recordings]
08 – Hemstock and Jennings – Mirage of Hope (Sied van Riel vocal remix)  [Liquid Recordings]
09 – Breakfast feat Jeannine Hebb – Every Night (Original mix)  [Moody Moon Recordings]
10 – Super8 vs DJ Tab – Helsinki Scorchin (Original mix)  [Anjunabeats]
–= Tucandeo ==-
01 – Moonbeam – I Love Mornings (Original Mix)
02 – Tucandeo – Lockdown (Original Mix)
03 – ID – ID
04 – Stana – Modernity (Aaron Camz Remix)
05 – Sied Van Riel – Mentalism (Original Mix)
06 – Pobsky – Final Cloud (Tucandeo Remix)
07 – ID – ID
08 – Tucandeo feat Jennifer Hershman – Only We Know (Estiva Remix)
09 – Judge Jules – The Greater Good (Marcus Schossow Remix)
10 – Marc Simz – Forbidden City (Original Mix)
11 – Eddie Sender – Indigo(Original Mix)
250mb zip,  320kb quality
Download DreamensioN – Universal Language 044 (/w Tucandeo Guest Mix)