In this months show, I lay down a smooth and melodic set.  I've gone back into my music collection and brought out some older remixes of some well known tracks.  My set is a "listeners" set, full of ambient vocal soundscapes and melodic uplifting riffs.  It's very easy on the ears and one I think you will enjoy.  The guest for this month comes all the way from Holland.  DJ Blighty engages you with some beautiful trance tunes, and builds his set energetic uplifting big room sound.  It's the perfect compliment to the show.
Here is the info on DJ Blighty….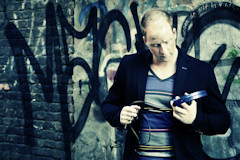 The story…
Music from the dance scene has always played a important role in Vincent's life but he shall never forget the moment a friend gave him a mixed trance CD. He was just sold. This is what he wanted to do: mixing.
After making some compilation cd's on the computer with basic software Vincent decided to take his passion to a higher level. A couple of months later he was the proud owner of two turntables and a mixer.
Now, a few years down the road, the former BasicBeats.net resident dj Vincent, who's dj name is Blighty, is a resident DJ at Afterhours.FM, a big online radio station.
Besides his former resideny at BasicBeats.net and Hotradio, a Dutch radio station where Blighty was the resident "short-mix" maker and some guest appereances on Dutch (Slam FM, XFM) an international radio stations (for example ETN and Radio Pluss Norway) Blighty is also active "in the field"
Blighty was a resident dj at the "Equilibrium" party's which were held in Diogenes, Nijmegen. Blighty and fellow dj Julian Vincent have decided to continue this concept which will happen very soon. Besides spinning at the event themselves they will invite friend dj's to form a attractive and versitile line up.
Blighty has also introduced the people to his progressive and uplifting sound on some big events. These events include the introductions of the university of Nijmegen in 2003 and 2004,"Erotic Dreams" which was organised by Underwater Experience, the outdoor event "Groesdance", Arise, a big dance events which was held in de Vereniging in Nijmegen and more recently two editions. of "Club Mystique" in the Happy Dayzz in Culemborg.
Besided Dutch performances Blighty visited Norway in the summer of 2004 where he performed on an outdoor event in Gjovik and at a club night in Oslo called "Fascinated" Chances are that Blighty will be returning to Norway again to introduce his sound to more fellow trance and progressive lovers.
Blighty ended second at the DJ contest of the Music Awards Gelderland 2003 and was also selected to compete in the Dance Society DJ contest of 2004. He also reached the semi-finals of the TWSTD DJ contest 2005 in Amsterdam.
In the future Blighty wants to keep active on Afterhours.FM as well as on other radio stations, but his main target for him is to introduce more and more people around the world to his sound.
 
Tracklist:
-== DreamensioN ==-
01 – Oceanlab – Miracle (Fletch remix)  [Anjunabeats]
02 – Markus Schulz – Daydream (feat Andy Moor)  [Coldharbour Recordings]
03 – The King and the Thief – The Blacksmith (Paul Trainer remix)  [S107 Records]
04 – Shato – Something Between Us (Odonbat Proglifting remix)  [Unearthed Records]
05 – Super8 and Tab feat Jan Burton – Empire (Craig Connelly remix)  [Anjunabeats]
06 – Abstract Vision and Elite Electronic – Echoes (Protoculture remix)  [Enhanced Progressive]
07 – Orjan Nilsen – Lovers Lane (The Blizzard remix)  [Armind]
08 – Yuri Kane – Right Back (Original extended)  [Premier]
09 – Mr. Pit – Beside Words (Original mix)  [Coldharbour Recordings]
10 – Ali Wilson and Lee Osborne – Sonar (Original Mix)  [High Contrast Recordings]
11 – DT8 Project – Hold Me Till The End  (Original Club mix)  [Euphonic]
–= DJ Blighty ==-
01 – Aurosonic feat. FKN – You and me (Intro Mix)
02 – Skytech – Planet
03 – Skytech – Comet (Space Rockerz Remix)
04 – Svyatoslav Maltsev – Wait until the end (Paul Vinitsky Remix)
05 – Abstract Vision and Elite electronics – Echoes (Protoculture Remix)
06 – Masters of balance – Dreamworld (Markus Schulz Remix)
07 – Sultan and Ned Shepard feat Nadia. Call my name (Max Graham and Protoculture extended mix)
08 – Orjan Nilsen – Shoutbox!
09 – Lange pres. LNG – Brandalism (Lange Remix)
10 – Bobina and Betsie Larkin – You belong to me (Original dub Mix)
11 – Dash Berlin feat. Emma Hewitt – Disarm yourself (Dub Mix)
267mb zip, 320kb quality
Download DreamensioN – Universal Language 046 (/w DJ Blighty Guest Mix)