Rob Dyer returns to the decks in this months massive episode of Universal Language.  Brimming with inspiration, I've layed down a much faster set this month.  Full of energy and uptempo beats.  Rob Dyer continues that with his pounding DJ set.  Just look at the tracklist to get an idea of what you're in for!
Massive thanks this month goes to Adrena Line, Christopher Lawrence and NCS Project for their promo contributions.
Check out http://www.christopherlawrence.com/ for more tunes from Christopher Lawrence.  You can also purchase his tracks from that site.
Rob Dyer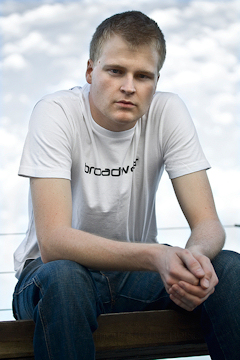 Facebook: http://www.facebook.com/DJRobDyer
Tracklist:
-== DreamensioN ==-
01 – Armin van Buuren vs Jochen Miller – In And Out Of Connection (Adrena Line Mashup 2010)
02 – Protoculture – Early Bird (Original mix)  [Spundae Music]
03 – Markus Schulz – 65.4hz  [Coldharbour Recordings]
04 – Gareth Emery feat Lucy Saunders – Sanctuary (Original mix)  [Garuda]
05 – Norin and Rad vs. Recurve – The Gift (Tritonal Air Up There remix)  [Air Up There Recordings]
06 – Hammer and Bennett – Language (Phynn remix)  [Coldharbour Recordings]
07 – Christopher Lawrence feat. Suzie del Vecchio – A Little Rush (Original Mix)  [Curvve Recordings]
08 – Armin van Buuren & Laura Jansen – Somebody's Home (NCS Project Mashup)
09 – Abdul Bayyari and Shota Mochizuki feat Josh Money – All Up In My Head (Will Hollands Enhanced remix)  [Enhanced Recordings]
10 – DJ Shog – (Feel Me) Through the Radio (Duderstadt Uplifting remix)  [Drizzly Records]
–= Rob Dyer ==-
01 – Tiesto vs Dustin Zahn vs Len Faki – Industry Stranger To Lethal Stability (Orla Feeney Mashup) [CDR]
02 – Nenes & Feliz vs Planet Perfecto – Platinum Bullet In The Gun (Ben Gold Remix)(Rob Dyer Mashup) [CDR]
03 – Dave Schiemann & Jonas Stenberg – The Drop (Mark Sherry Remix) [High Contrast]
04 – Cosmic Gate – Exploration of Space (Spencer & Hill Remix)(Rob Dyer Edit) [405 Recordings]
05 – Dogzilla – Without You (Rafael Frost Remix) [Maelstrom Records]
06 – Neelix – Leave Me Alone (Orignal Mix) [Spin Twist Recording]
07 – Reaky vs Who Da Funk – Situation Disco Balls (Rob Dyer Mashup) [CDR]
08 – Marcel Woods – Advanced (Colin James & Alan Ruddick Remix) [CDR]
09 – Activa & Revolution 9 – The Fall (Original Mix) [Borderline]
10 – NuNrg – Dreamland (2005 Remake) [Monster Tunes]
11 – Simon Patterson vs Coldplay – Missing Scientist (Mark Sherry Mashup) [CDR]
273mb zip, 320kb quality
Download DreamensioN – Universal Language 047 (/w Rob Dyer Guest Mix 2)