On this months show I had a special guest mix by fellow Aussie, Taglo.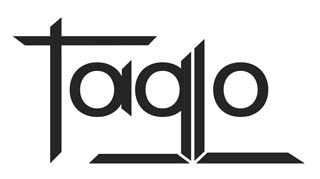 Originating on the sunny Gold Coast, Australia with a little bit of european flavour, 'Taglo' cannot contain his love for Trance/Progressive music! Thus INSOMNIA was born.
Insomnia brings you the latest in Trance from around the world each and every week, with a guest mix by an International artist once a month.
Past guests have been : Dash Berlin, Paul Van Dyk, Super8 & Tab, Norin & Rad, Zoo Brazil, Aruna, Vintage & Morelli and MaRLo.
The show continues to grow with Taglo aiming to have the most listened to Trance show in Australia!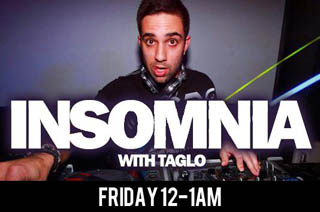 Get more of Taglo from these links…
http://www.soundcloud.com/taglo
https://www.facebook.com/djtaglo
https://www.facebook.com/TagloInsomnia
Tracklist
-== DreamensioN ==-
01 – Morvan – Anima (Intro Edit)
02 – Aiera – Dunes (Original Mix) [Abora Recordings]
03 – Mindwave – Underwater [Iono Music]
04 – Ikerya Project – Full On Acid (Neutronix Remix) [Overtmind Records]
05 – Pizz@dox – Nemesis (Vocal Edit) [Abora Recordings]
06 – Sly One vs Jurrane – Everything To Me (Giuseppe Ottaviani remix) [Discover Records]
07 – Walsh and Mcauley feat. David Berkeley – Sail On The Waves (Solarstone Pure mix) [Black Hole Recordings]
08 – Paul Webster – Nailed (James Dymond remix) [Armada]
09 – Sean Tyas feat Lo-Fi Sugar – The World (Original mix) [Armada]
10 – Tonny Nesse and Arctic Moon vs Adele – Hole In The Skyfall (Next DJ Mashup) [CD-R]
–= Taglo ==-
01 – Boom Jinx, Andrew Bayer – By All Means
02 – Aurosonic, Aelyn, Martire – Paradise
03 – Julie Thompson, Super8 & Tab – Your Secrets Sage
04 – Empire Of The Sun – Alive (Mat Zo Remix)
05 – EDX, Leventina – The Sun
06 – 7 Skies – Vice
07 – Alex M.O.R.P.H., Shannon Hurley – Monday Morning Madness (Alexander Popov Remix)
08 – Store N Forward – Hero (Alex Wackii & Julian Wess Remix)
09 – EDU, Eldar – Hola
10 – Simon Patterson – The One ft Lucy Pullin
11 – Ferry Corsten, Giuseppe Ottaviani – Magenta
12 – Jaren, Faruk Sabanci – Discover
Download DreamensioN presents Universal Language 062 (with Taglo guest mix)