In this months edition of Universal Language, I have a very special guest mix by Gary Afterlife.   Gary Afterlife's guest mix delivers a smooth and liquid mix of deep, melodic and progressive tracks.  Enjoy his guest mix after a 1hr mix of uplifting trance by yours truely.
Here is the scoop on Gary Afterlife: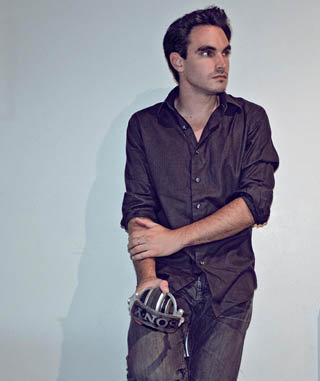 Gary Afterlife's style comes with great depth in crafting truly unique soundscapes through a blend of deep progressive and harmonious Balearic styles. Gary likes to engineer the sound to his own distinctive taste and straight from the soul opening you to his wonderful world of music.
Check out more from Shane Stapylton (aka Gary Afterlife) at these links:
Facebook.com/garyafterlife
Soundcloud.com/garyafterlife
Soundcloud.com/shanestapylton (Film scores & Experimental)
Soundcloud.com/sonifybeatz (House & Dubstep)
Tracklist
-= DreamensioN =-
01 – DJ Straw and Javy X feat Annie Hernandez – Nothing to Say (Intro mix) [Strawberry Digital Made Recordings]
02 – Vengaboys – Paradise (Original mix) [Positiva]
03 – Rascal Van Russ – Ring (Project Re-Beat Dub Remix) [TFB Records]
04 – You Are My Salvation – Chase Me [JOOF]
05 – Switch – Make Your Decision [Phantasm Records]
06 – Julian Vincent ft – Cathy Burton – Certainty (Philippe el Sisi remix) [AdrianRazRecordings]
07 – Sky Motion – Revival (Original mix) [Blue Soho Recordings]
08 – Matt Bukovski & Tiff Lacey vs – Photographer – Airport Swept Away (Mike Flyer Mashup) [CD-R]
09 – The Doppler Effect – Beauty Hides In The Deep (John O'Callaghan Remix) [Armada]
10 – Majai – Phoria (Elevation Remix) [Armada]
-= Gary Afterlife =-
01 – Gary Afterlife – Somewhere Beyond (Intro Mix)
02 – Erkka – Excommunication (Original mix)
03 – Croatia Squad – Soul Desire (Original Mix)
04 – Nora En Pure – Come With Me (Original Mix)
05 – Milan Euringer & Tube & Berger – Lovebreak (Original Mix)
06 – Jaymo & Andy George – Remember (Original Mix)
07 – P8 & Answer42 – Aria (Original Mix)
08 – Johnny Corporate – Sunday Shoutin (Robosonic Rework)
09 – Moliner – as Become (Deep City Groove Remix)
10 – Mark Knight – Your Love (Original Club Mix)
11 – Pleasurekraft, Jaceo & Vedic – American Hustle (Original Mix)
12 – Jodie Harsh & Little Star – Frequency (Extended Dub Mix)
13 – Matan Capsi & Stan Kolev – Damage (Original Mix)
14 – Moonbeam – The Raven (Original mix)
15 – Moonbeam Feat – Avis Vox – Madness (Exclusive Club Mix)
16 – Cosmic Gate & Andrew Bayer – Nothing Ever Lasts (Extended Mix)
17 – Gregory Esayan – Only Travel (Original Mix)
Download DreamensioN presents Universal Language 064 (with Gary Afterlife guest mix)